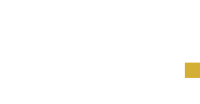 DREAM & EXPLORE
We met Bal Singh through Guri Singh. Both of them have good knowledge about the area. Great & timely communication, easily approachable. We would like to thank you both especially Bal Singh for the effort he has put in.
We would highly recommend BSR Agents for all your BUY, SELL & RENT needs. Thank you 🙂
- Rajbir Kaur
Craigieburn
Great work ethics and a fair dinkum personality.
- S Puri
Craigieburn
I couldn't be happier with the customer service I received from Mr Bal Singh.
Highly recommend Bal Singh if anyone out there that would like to experience the most professional real estate agent and all round nice guy. Call Bal Singh and I'm sure he will deliver as he did myself. I managed to rent out my property in less than 1 week.
I really appreciate all your hard work. 🙏🏻
- Ramtej Vashisht
Mickleham
Wow!!! Bal Singh is the epitome of integrity and professionalism.
We bought our first home from Bal who has surprised us with his commitment to the process.
From the first contact, he was honest, helpful and operated with the utmost level of consideration for all parties involved. He has continued to walk us through the buying process with patience from start to finish. Often going well above the call of duty. My partner and I cannot thank you or recommend you enough Bal.
- Catherine Deng & Corey Mills
BSR Real Estate are a conscientious group that work to provide the best property management and realtor services to their clients and prospective clientele. Bal Singh works to actively provide dedicated and timely solutions within his approach to property management. Renting through BSR has been a great experience thus far. Always approachable, highly organised and well presented, this firm are a clear choice for respected tenants and owners requiring management of properties. Thank for your incredible services!
- James Cutting
Mickleham
Highly committed to the job. Detailed description of the process, followed by excellent online service.
- Harjinder Singh
Strathtulloh